Whole Wheat Pizza Dough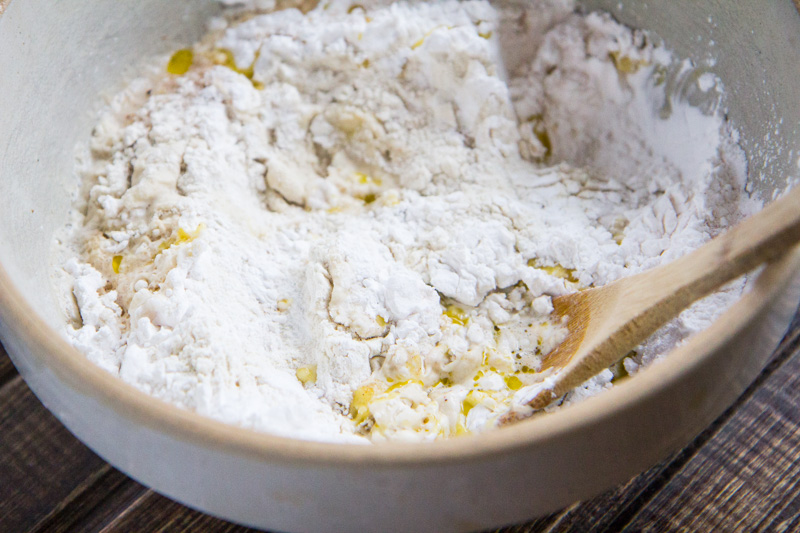 Serves:
2 large pizza crusts
1 packet (2¼ teaspoons) active dry yeast
2 tablespoons olive oil, plus more for brushing dough ball
2 teaspoons honey or sugar
1 teaspoon sea salt
1½-1¾ cups all- purpose flour, plus more for dusting your work surface
1¼ cups whole wheat pastry flour
1 cup warm water (slightly warmer than lukewarm, 110˚F)
Put the warm water in a liquid measuring cup and stir in the honey or sugar until dissolved. Sprinkle the yeast on top and stir. Allow to sit for a few minutes until the yeast looks foamy. If it doesn't bubble and foam, start over again with new yeast and make sure water isn't too hot or cold.
Whisk both flours (starting with 1½ cups all purpose flour) with the sea salt in the bowl of a stand mixer fitted with a dough hook or a large mixing bowl if mixing by hand. Create a well in the middle and pour in the yeast mixture and olive oil. Stir with a wooden spoon until it looks shaggy and mostly incorporated, adding the remaining all purpose flour if dough is too sticky.
Mix with the dough hook on the mixer for 8 minutes, or knead by hand for about 10-15 minutes until the dough feels completely smooth and elastic, and is only slightly tacky to the touch. If dough is too sticky, add more flour a little at a time. Here and hereare great guides for knowing when dough has been kneaded enough.
Form the dough into a ball, and rub with olive oil before putting it back in the bowl. Cover bowl with plastic wrap and allow the dough to rise for about an hour, or until doubled in size. Divide the dough in half and roll out and stretch it to size. If not using the other half, dough can be frozen in a freezer bag.