Vegan Chive Sour Cream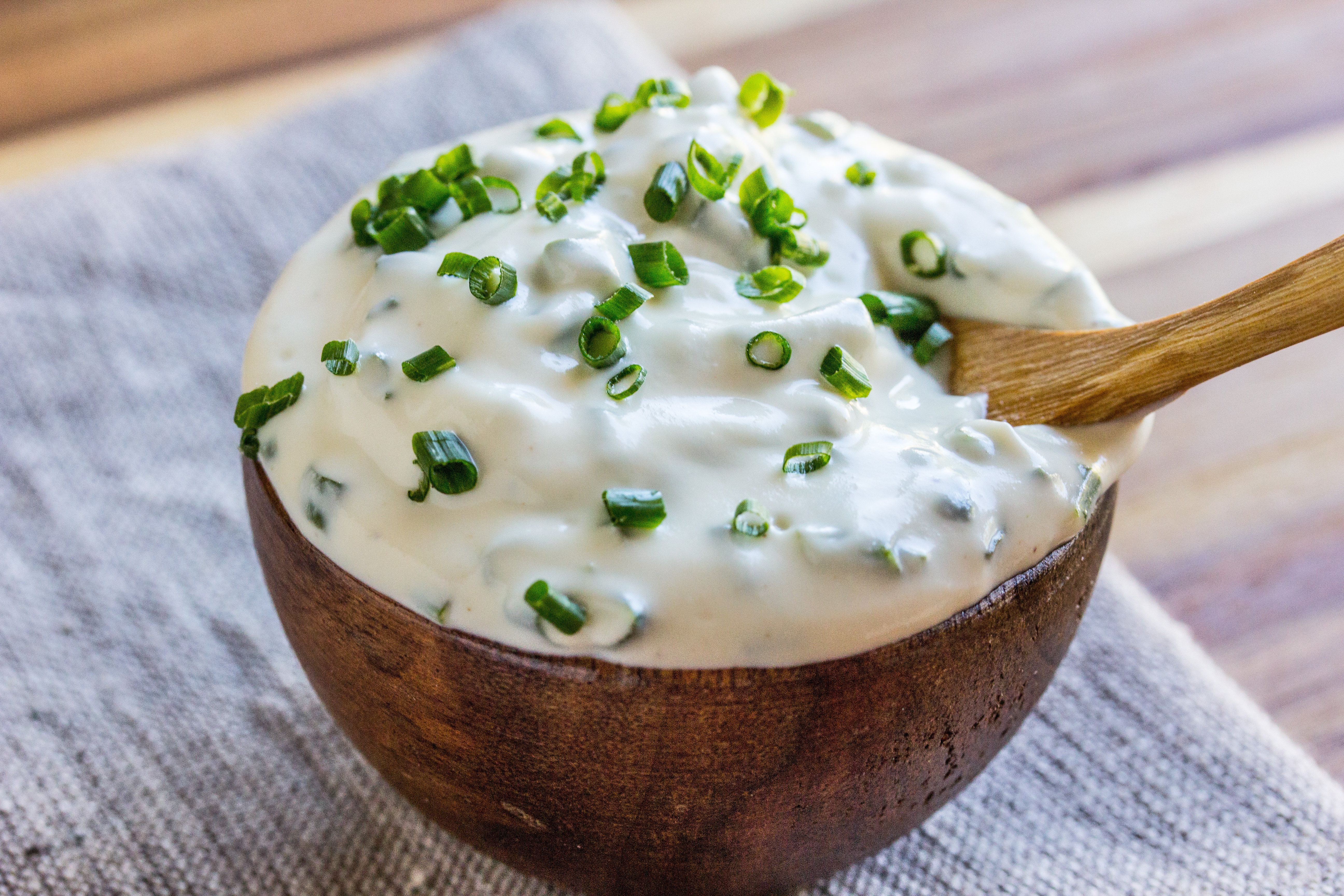 Recipe type:
condiment, dip
1 cup raw unsalted cashews, soaked 8 hours or overnight
¼ cup plus 2 TB fresh lemon juice
¼ cup water (plus additional if needed)
1½ teaspoons nutritional yeast
¼ teaspoon salt
¼ cup plus 1 TB minced chives
Drain the soaked cashews, and put them in a blender with the lemon juice, water, nutritional yeast and salt. If it is too thick and won't blend, add additional water, a tablespoon at a time. Blend for about 3-5 minutes until very smooth, stopping to scrape down the edges if needed. Stir in the minced chives. Chill for 2 hours or more (or, in a pinch, put in the freezer for 20 minutes until cold and slightly thickened.